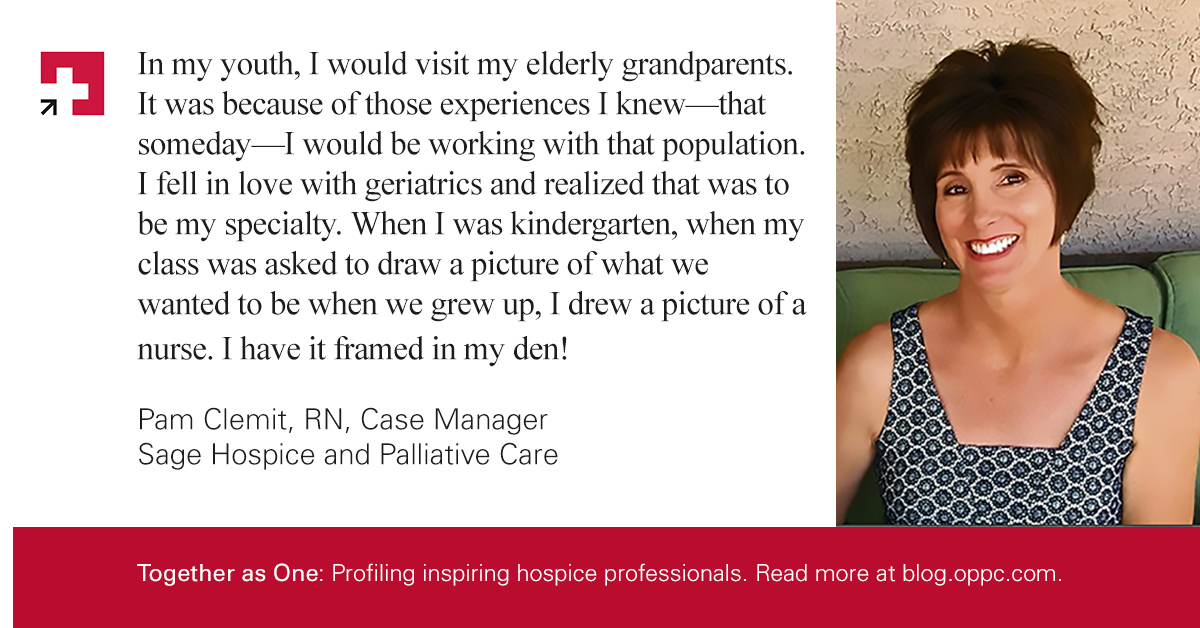 Our "Together as One" series spotlights nurses, physicians, pharmacists and others who positively impact the lives of hospice patients and their families every day. Through the dedicated and compassionate work of these inspiring professionals, patients receive the high-quality care and attentive consideration they deserve. Together with innovative and responsive hospice partners, they create the network of support so essential to hospice care. We invite you to meet the people behind the mission—and see what one can do.
Pam Clemit, RN, Case Manager
Sage Hospice and Palliative Care
Scottsdale, AZ
What inspired you to become a nurse?
My mom. As long as I could remember, my mom was a nurse. She was able to care for her family full time when we were young and went to work part time when we got older. She always loved her work and was able to balance her work and her family. I always felt like I wanted to care for people. In my youth, I would visit my elderly grandparents. It was...