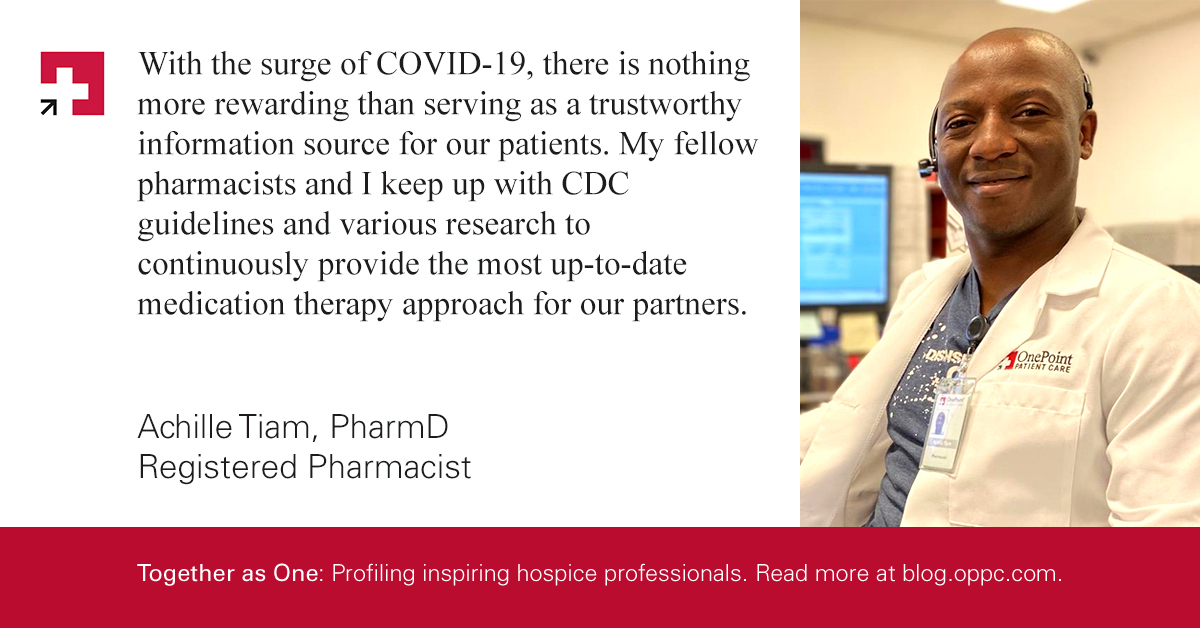 Our "Together as One" series spotlights nurses, physicians, pharmacists and others who positively impact the lives of hospice patients and their families every day. Through the dedicated and compassionate work of these inspiring professionals, patients receive the high-quality care and attentive consideration they deserve. Together with innovative and responsive hospice partners, they create the network of support so essential to hospice care. We invite you to meet the people behind the mission—and see what one can do.
Achille Tiam, PharmD
Pharmacist
Las Vegas, NV
How did you become interested in pharmacy?
My interest in pharmacy came from several conversations with my brother, who is also my mentor and a pharmacist. Before going into pharmacy, I was a teacher and kept bragging to my brother that I am a key element in society because I have an impact in each of my student's lives. In response to my self-important speech, my brother stated that he has the opportunity to not only...